Children's Ministry at Cornerstone Alliance Church
At Cornerstone Alliance Church our children (ages 3 through 6th grade) experience safe, age-appropriate environments where they learn about Jesus in a creative and relevant way.
We would love to see you and your family visit Cornerstone Children! You may also register here for the 2019 / 2020 season!
Your first visit
Here's what to expect when visiting Cornerstone Children for the first time:
You will be welcomed to check your child in upstairs in preparation for an immersive experience through an ancient underground church during Bible-Times Jerusalem! You may accompany your child and tour our Stations if you'd like!
Your child is also welcome to stay with you for the entire service. We love having children with us and we don't mind if they are restless during the service.
Upon checking in for the first time, we will ask for the following personal information (NOTE: We value your privacy and will not share this information with anyone):
Parent/guardian name(s)
Child's name
Child's birthdate
Home address
Phone number
Any special instructions (allergies, special needs) for your children
How check-in works
Before Service: You can check-in your child at any available kiosk upstairs. After finding your child's name in the database, your child will be given a name sticker with their name and information about classroom and any allergies your child may have. Your child will need to wear the name tag portion until you check them out after the service.
After Service: After the service is complete, your child will be waiting for you in the Stage area. On your way down, please check your child out of our care at the same location you had checked your child into our care.
During Service: In the event that we need to contact you during the service, our hall monitor will come and find you. You are more than welcome to come and observe or support your child in their station at any time.
What do the children do?
We introduce your children to Jesus! We are currently exploring stories about Jesus from the perspectives of the very first Christians, in a secret underground church. Come check it out and see for yourself! We love the many different ways that children explore the love of Jesus. This is why we have carefully prepared six unique stations to journey through. I'll give a brief description of them here, but you really ought to tour them yourself to see what it's like!
Station 1, SING & PLAY: gathers everyone at the very beginning for some fun, interactive songs and actions, as well as the beginning of the day's lesson, interactive discussion, and a chance to learn how to pray
Station 2, BIBLE ADVENTURE: journeys through the setting of when Jesus was walking on earth and learn more about the day's lesson
Station 3, IMAGINATION STATION: creatively explores the love of Jesus with our hands making any number of cool and wild safari-themed creations
Station 4, SPORTS STATION: actively engages in a gym-game, inside or outdoors (in front of the church) themed to the day's story in the Gospel of John
Station 5, KID-VID STATION: everyone watches a helpful and exciting video about the day's lesson in the Gospel of John in our giant movie theatre
Station 6, SING & PLAY WRAP-UP: gathers us all together one last time for some more fun, interactive songs and actions, as well as a final lesson, interactive discussion, and another chance to learn how to pray
Because there are so many stations and so little time, we've decided to alternate which stations are running for that day! Our schedule will look something like this:
10:30am - SING & PLAY
10:45am - Station 2, 3, 4 & 5, following a rotation schedule
11:15am - WRAP-UP
Meet our Family Ministries Pastor
Jordie Siemens joined the Cornerstone Alliance Church leadership team in 2018 as the Associate Pastor of Family Ministries. Jordie is married to Lisa and they have one child, Liam born in August 2018. Jordie has a Master's degree from Ambrose University in theological studies.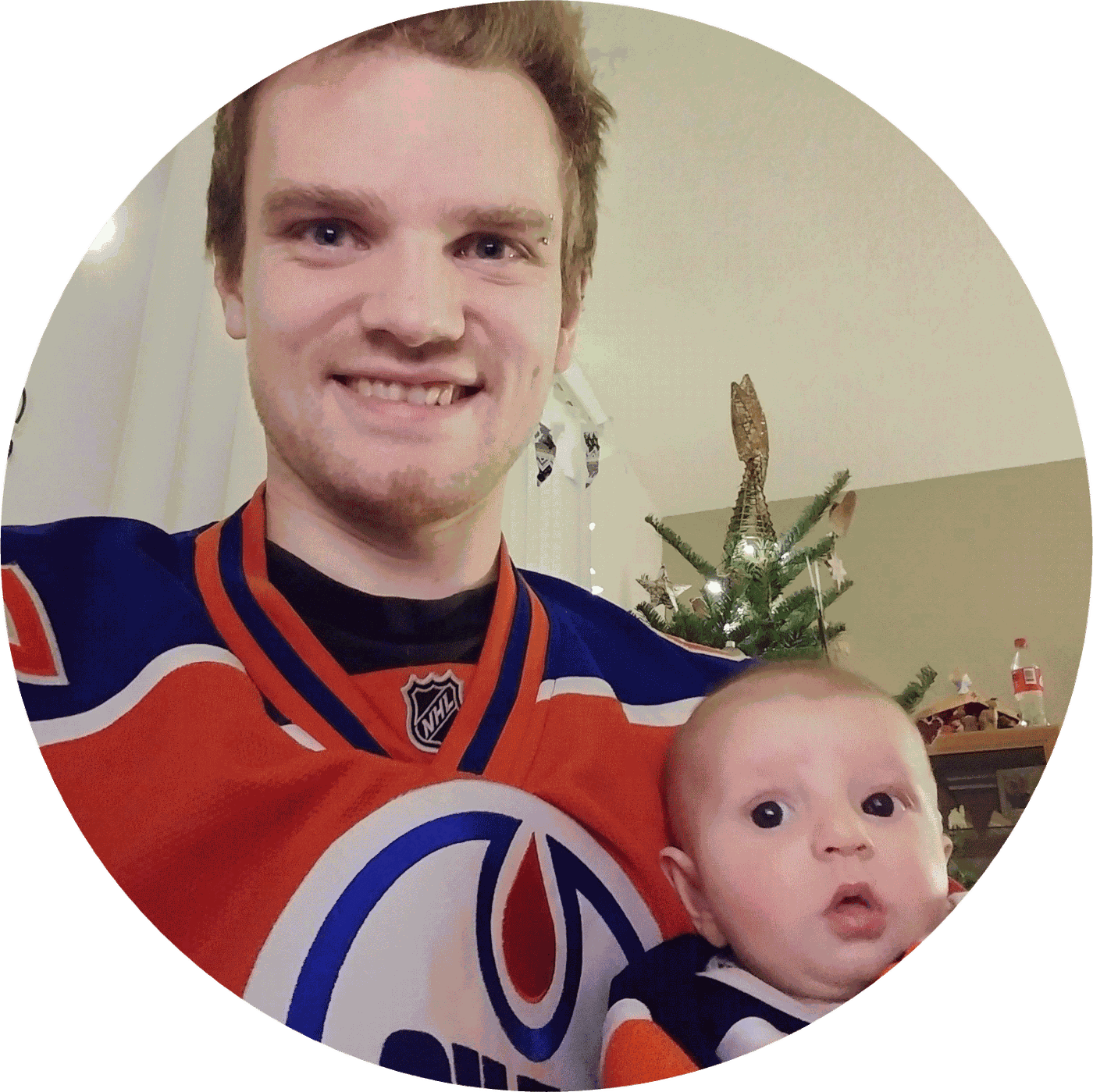 Got questions?
If you have further questions concerning our Cornerstone Children experience or visiting Cornerstone Alliance Church with children, simply click the button below and get in touch with us!