Children's Ministry at Cornerstone Alliance Church
At Cornerstone Alliance Church our children (infant through 8th grade) experience safe, age-appropriate environments where they learn about Jesus in a creative and relevant way.
We would love to see you and your family visit Cornerstone Children.
Your first visit
Here's what to expect when visiting Cornerstone Children for the first time:
Your child will sit with you for the first half hour of the service. Then all the children and their teachers will be dismissed to go to their respective classrooms. You may accompany your child to the classroom at this time or simply allow your child's teacher to take them to the classroom. Your child is also welcome to stay with you for the entire service. We love having children with us and we don't mind if they are restless during the service - we just love having them.
Upon checking in for the first time, we will ask for the following personal information (NOTE: We value your privacy and will not share this information with anyone):
Parent/guardian name(s)
Child's name
Child's birthdate
Home address
Phone number
Any special instructions (allergies, special needs) for your children
How check-in works
Before Service: You can check-in your child at any available kiosk. After finding your child's name in the database, your child will be given a name tag sticker with information about classroom and any allergies your child may have. Your child will need to wear the name tag portion until you check them out after the service.
After Service: After the service is complete, your child will be brought into the gymnasium where you can check him/her out and then enjoy some snacks.
During Service: In the event that we need to contact you during the service, our hall monitor will come and find you. You are also welcome to come and observe your child's classroom at any time.
What do the children do?
At Cornerstone Children, we introduce your children to Jesus. For the first several years (age 3 - grade 2) your child will learn al about Jesus' life and his teachings. Starting in grade 3, your children will be be taken through the entire Bible over a two year period. Grades 3&4 will go will learn about the Bible from Genesis to Revelation over a two year period. Then again, in grades 5-6, the children go through the Bible once again but with a slightly more mature curriculum.
Meet our Family Ministries Pastor
Jordie Siemens joined the Cornerstone Alliance Church leadership team in 2018 as the Associate Pastor of Family Ministries. Jordie is married to Lisa and they have one child, Liam born in August 2018. Jordie has a Master's degree from Ambrose University in theological studies.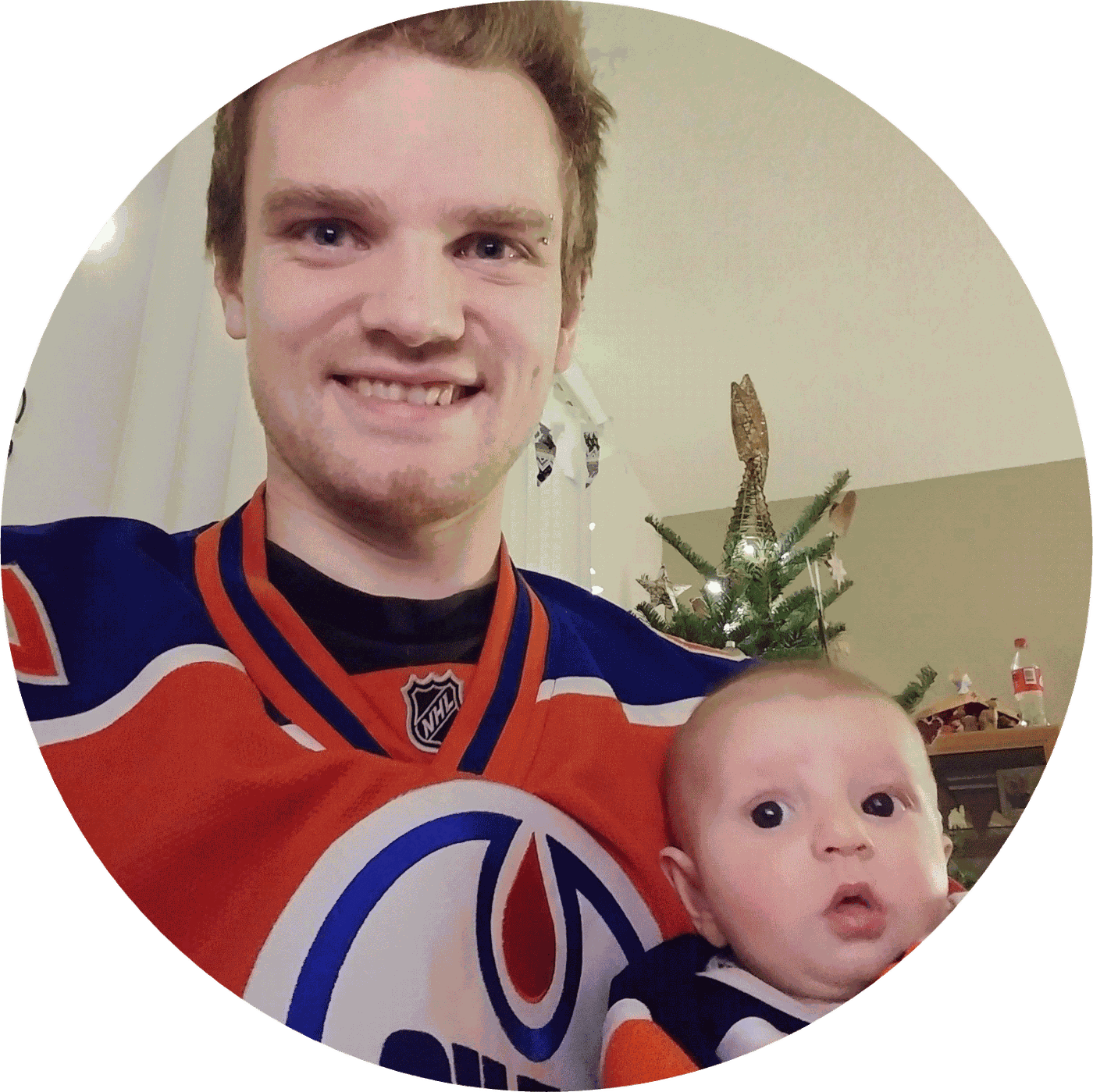 Got questions?
If you have further questions concerning our Cornerstone Children experience or visiting Cornerstone Alliance Church with children, simply click the button below and get in touch with us!