FREE Clothing Donation Box
We love getting people free clothes that they need! If you'd like to donate, please bring your donations every Sunday morning at 10am during our Sunday morning services. Simply drop off the clean, wearable clothes in our donation box, and we'll make sure it gets out on our racks during the next FREE Clothing event!
Thank you in advance!!!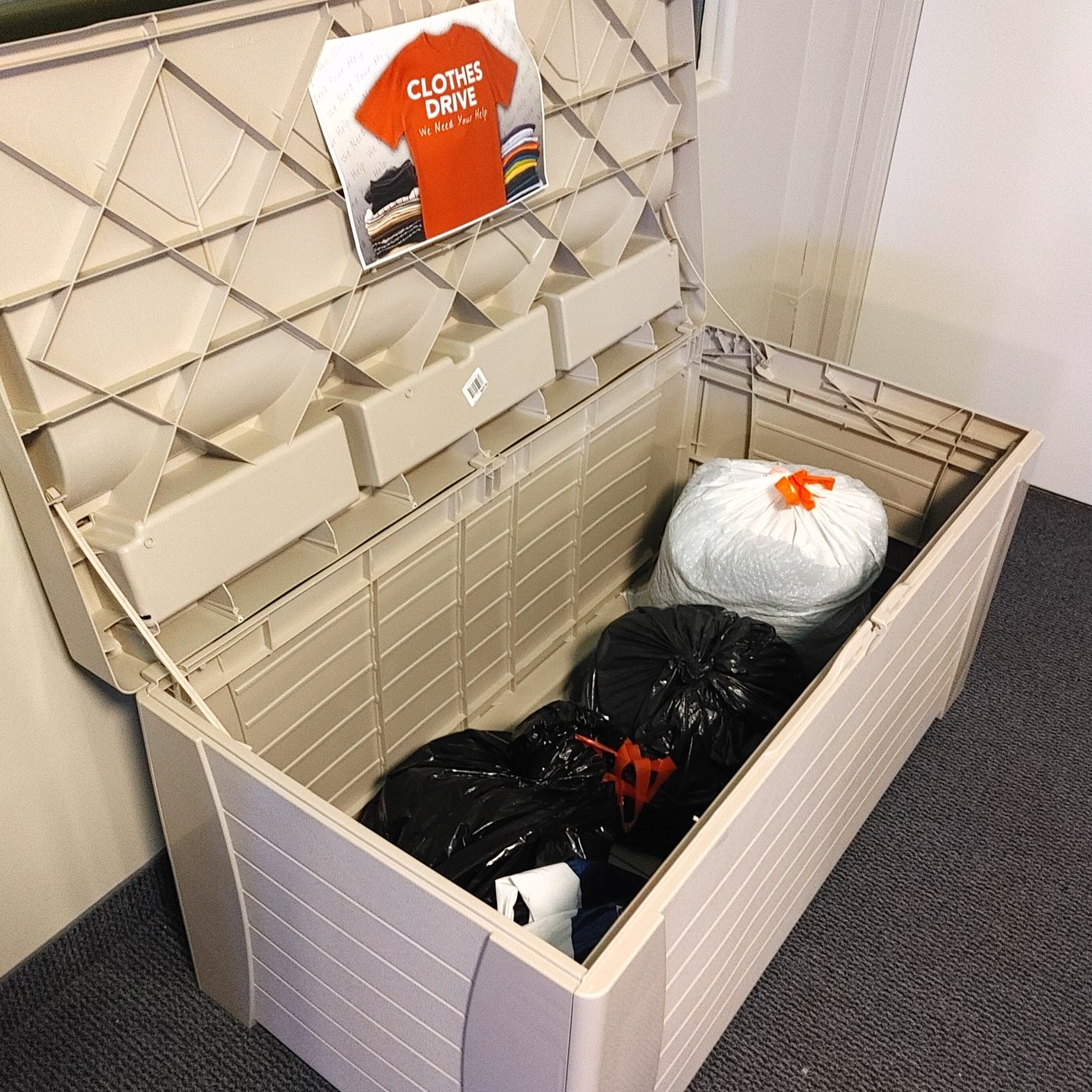 Sign up for our email list!
If you would like to receive more information on when our next FREE Clothing event is, please subscribe to our email list. Simply fill out your name, email and hit "Subscribe!"
If you would like more information on how to donate clothes or join our team, please mention that in the "Comments" before you subscribe.
Check our Calendar for the next FREE Clothing event!
Please check our calendar for the next upcoming events! Please note, all our events and calendars are subject to change without warning. Check back often, especially during the week of a FREE Clothing event!
Cornerstone Wardrobe FAQ:
What kinds of donations do you receive?
We take in clean, wearable clothing and shoes; sorry, no household items, bags, hats, or other accessories.
Do you wash the clothes before putting it on racks?
We do not wash donated clothes; please wash before you donate. We sort the clothes and then arrange them by category and size on racks for browsing during our FREE Clothing events
Do I need to pre-register for the next FREE Clothing event?
No pre-registration is required at this time; however, it's a good idea to sign up for our email list. We'll only send you information regarding the Cornerstone Wardrobe.
How can I donate?
Please drop clothes off at 1100 Autumnwood Drive, Winnipeg, MB and please contact Pastor Jordie: jordie@cornerstonealliance.ca to set up an appointment.
You can also give to our General Fund! Click the "Give" button to get started. The Cornerstone Wardrobe is organized by the Cornerstone Alliance Church, and by giving to our church, you're helping us keep the lights on for super cool things like Cornerstone Youth, Life Groups, Cornerstone Foodbank, and of course, the Cornerstone Wardrobe.
Can I join your team?
We love it when people join our team! Connect with Jordie to discuss joining Team Cornerstone Wardrobe: jordie@cornerstonealliance.ca